Welcome to The Gaia Sky™ Learning Centre & Healing Studio!


It is a pleasure and I am honored to meet you here!

"As you embrace all that you are & who you have become in the world,
May you realize that every pathway is a golden ticket to Love..."


As the full website is being completed, WE invite you to stay tuned for the latest upcoming Soul-Filled Events, Sacred Teachings, Workshops, Certifications, Gatherings and Wellness options for the Body Mind and Spirit. As we come together to promote the Art of Self Awareness and Soul Expansion, we also work intensively with our ever-evolving Earth we call GAIA as we expand in ONENESS with focused intention.
Remember, there is NO ONE like YOU.
You are as unique as your fingerprints & as beautiful as every flower.

The Gaia Sky™ Learning Centre provides a meaningful and loving environment as you continue to grow, love, embrace, learn, and EVOLVE - spreading the gift of who you are out into the world...starting with your Self.
Our Intention is to empower

YOU

* BODY * MIND * SPIRIT *

Embrace who you are in ALL your uniqueness
Hear the calling of your spirit
LIVE your most incredible life in full expansion
BE who you have come here TO BE
∞ LIVE YOUR DREAM ∞


Namasté
...and Thank you for your Beauty




Gina Sky Tomé
Gaia Sky™ Sound Oracle, Founder & Creator


LOVE, EXPAND, HEAL, GROW!!!
Unearth, Rebirth because Healing matters…
YOU Matter.
Your Life Matters
This World needs Your Light...We Are Waiting.



Gina SKY Tomé,
RMT., S.P., CHP, NLP, CSC, CPLC, OCT, Hon.Mus.BA, B.ed
International Soul Coach® with Denise Linn Seminars From Hay House

Passionate Shamanic Practitioner & Teacher, Energy Medicine Specialist, Soul Coaching®, Hypnotherapy Practitioner, EFT, NLP & Timeline Therapy, Transpersonal Psychotherapy,
Intuitive SoulPath Readings, Business Expansion & Sacred Commerce Coaching,
Personal POWER Expansion Programs.
Usui Tibetan, Shamballa & Hawaiian REIKI Master, Past Life Regression Therapy, Sound Healer & Channel, Singer/Songwriter, Voice Artist, Music Teacher & In-Studio Production Coach


Proud Young Living Aromatherapy & Medicine Oils Practitioner ID # 1254060
Top Grade Therapeutic Oils for All Occasions from First Aid to Healing to Joy & Play!
"It's All God's Pharmacy!"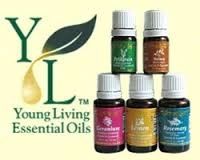 www.YoungLiving.com
Find out how you can order wholesale today by contacting our office & signing up as a distributor through Gaia Sky™ Offices.
***All Gaia Sky™ Young Living Wholesale Oil Distributors receive 10% discount off services.